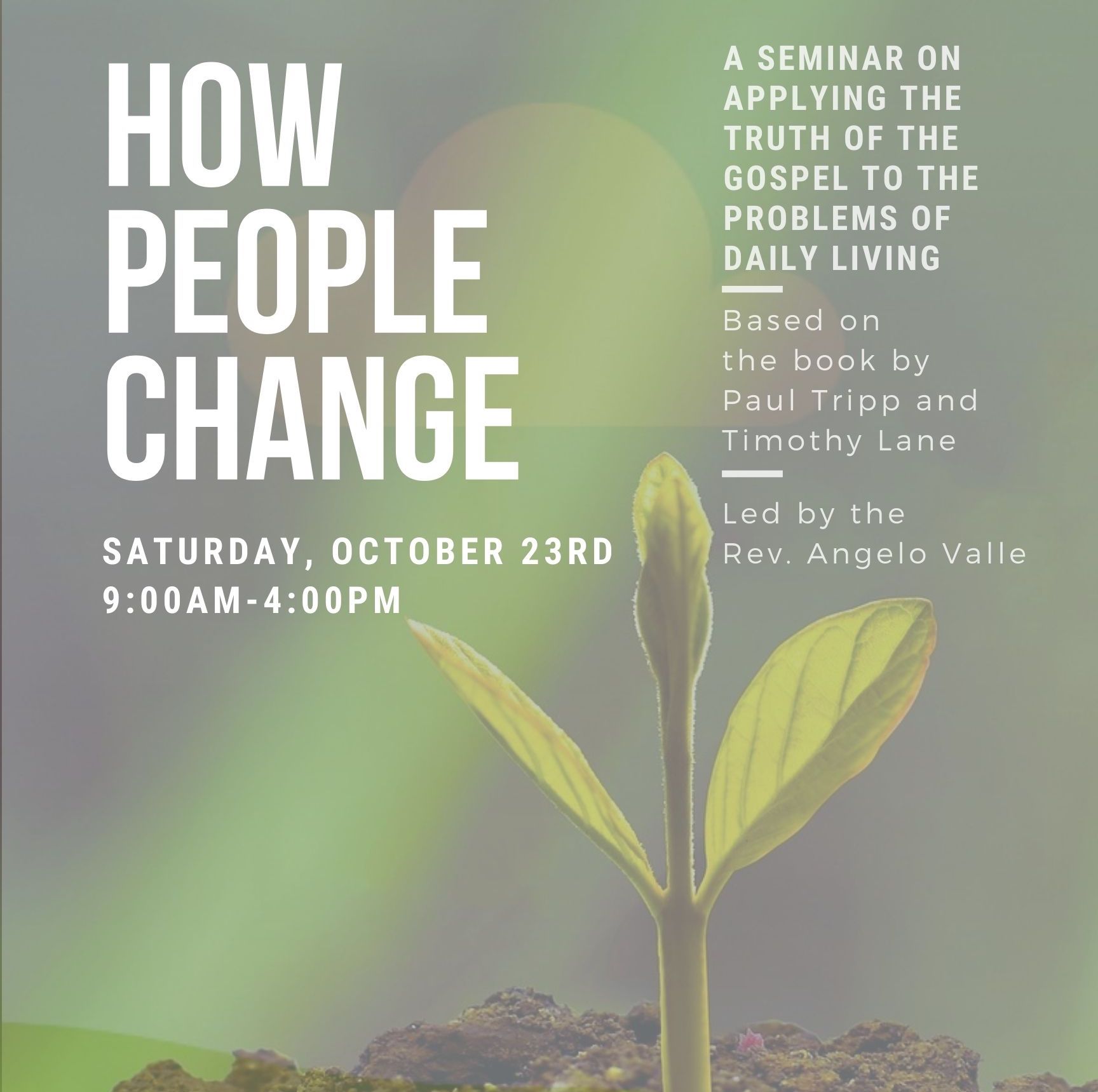 How People Change Seminar
11
11 people viewed this event.
Christ Reformed Church, 502 Main Street in Alexandria, invites you to join us for our HOW PEOPLE CHANGE SEMINAR led by Pastor Angelo Valle on Saturday, October 23rd, 8:30AM-4:00PM!
If you are losing it with your kids, anxious about work, overwhelmed with family drama, concerned about your health, or any other hardships of a fallen world, this one-day seminar is what you are looking for. Based on Timothy Lane and Paul Tripp's book "How People Change", our time together will equip you to plumb the depths of Scripture to better understand God's plan for your growth. More than just theology, this course in applied sanctification will give you the tools to apply the love and grace of God to your life today toward real and lasting change.
Learn more and register for FREE at www.CRCAlexandria.org/how-people-change-seminar or 814-669-4135!  We look forward to seeing you!