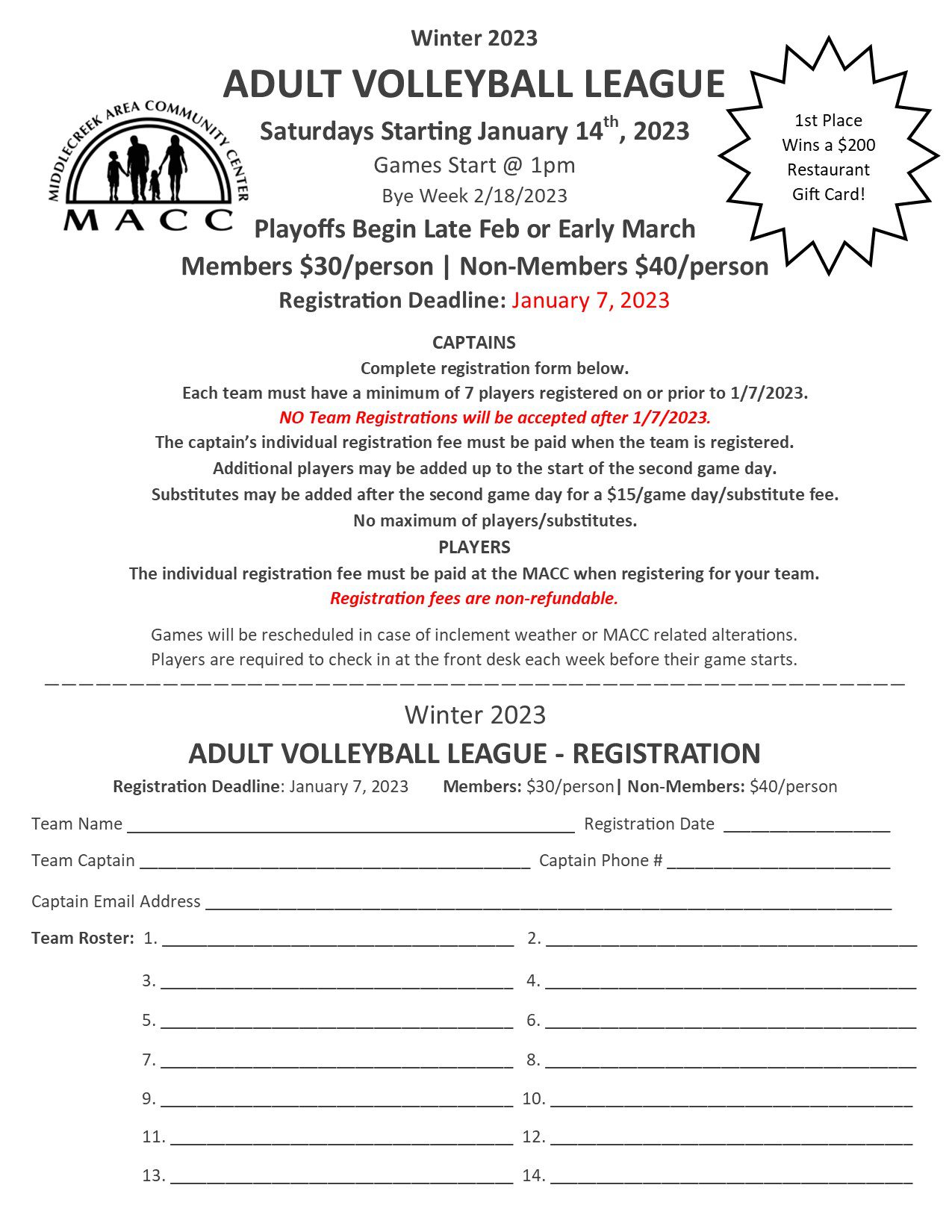 Volleyball League (adults only)
11
11 people viewed this event.
Come join the fun in Beaver Springs at the Middlecreek Area Community Center "MACC" with our Adult Volleyball League! The MACC has been engaging it's community over 20 years in promoting fitness and health!
The League will start Saturday Jan. 14th, 2023 at 1pm. Playoff games will begin late February or early March.
Registration Deadline: January 7th, 2023
Members $30/person
Non-Members $40/person
Games will be rescheduled in case of inclement weather or MACC related alterations. PLAYERS ARE REQUIRED to check in at the front desk EACH WEEK before their game starts.
CAPTAINS
1. Complete registration form.
2. Each team must have a minimum of 7 players registered
on or prior to 1/7/2023.
3. NO TEAM Registrations will be accepted after 1/7/2023.
4. The captain's individual registration fee must be paid
when the team is registered.
5. Additional players may be added up to the start of the
second game day.
6. Substitutes may be added after the second game day
for a $15/game day/substitute fee.
7. No maximum of players/substitutes.
PLAYERS
1. The individual registration fee must be paid at the
MACC when registering for your team.
2. Registration fees are non-refundable.