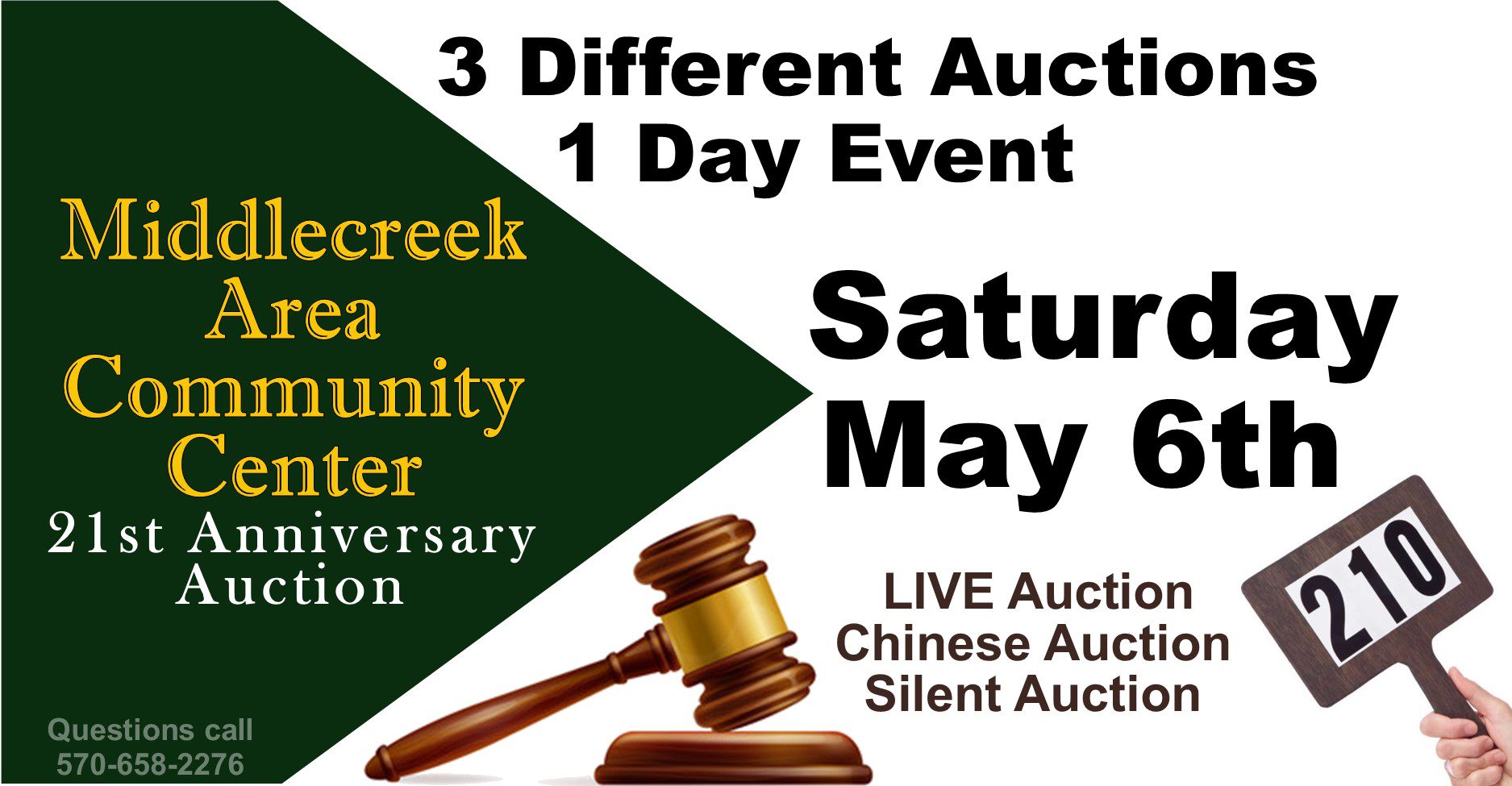 21st Anniversary Celebration
10
10 people viewed this event.
On May 6, 2023, the Middlecreek Area Community Center "MACC" in Beaver Springs will be hosting a Chinese, Silent & Live Auction to celebrate 21 years of service to our community.
The day will begin at 9:00 a.m. with our Kids Fair featuring bounce houses, kids' games, and vendors. The Chinese & Silent Auctions will take place during the Kids Fair and continue until 8:00 p.m.
The evening begins at 6:00 p.m. with a preview of auction items and live auction bidding opens at 7:00 p.m. with our Auctioneers. Light appetizers will be available at that time.