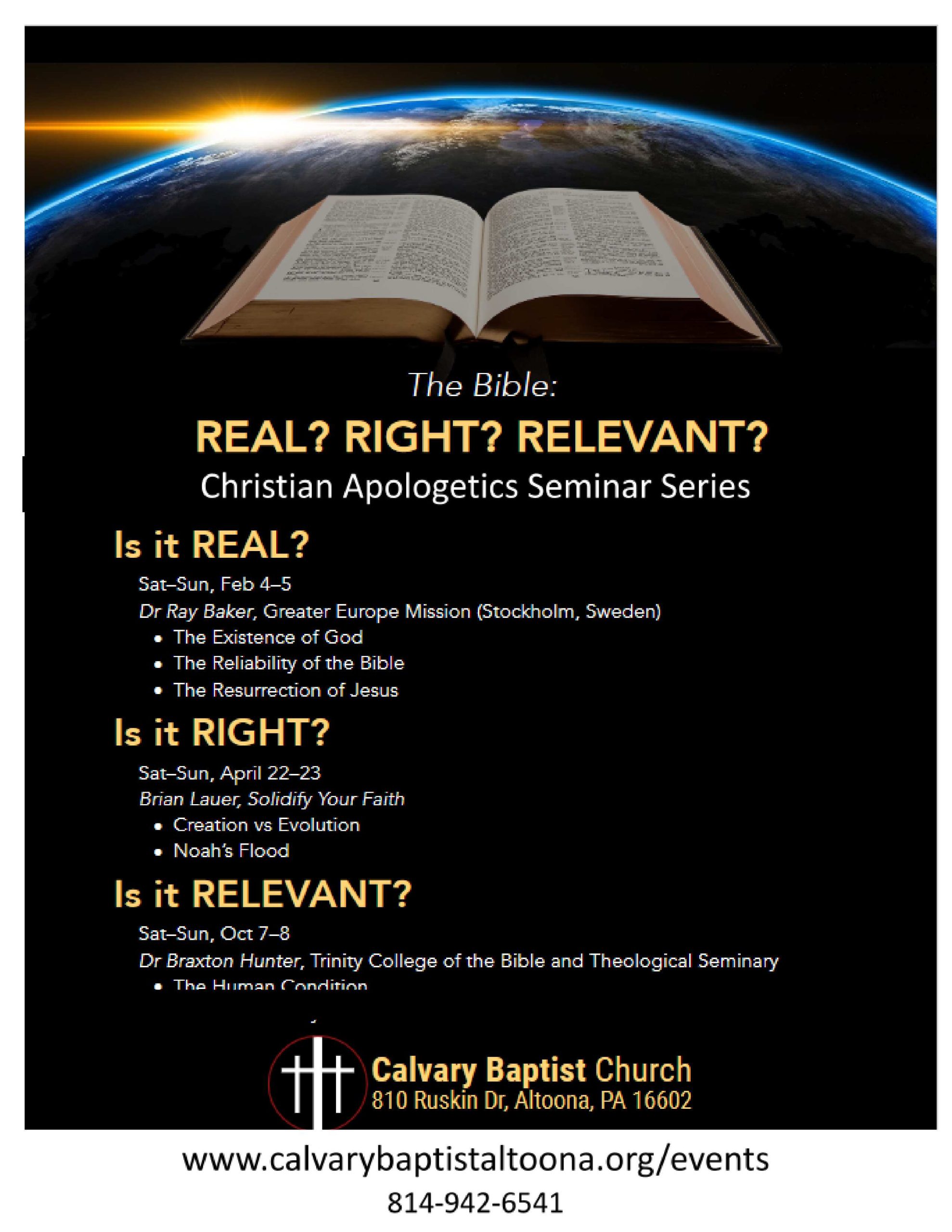 The Bible: REAL? RIGHT? RELIABLE? Christian Apologetics Seminar
15
15 people viewed this event.
SATURDAY FEBRUARY 4th
9:30 am – 3:00 pm
Dr. Ray Baker – Greater Europe Mission in Stockholm, Sweden
Christian Apologetics Seminar
1st Session – The Existence of God
2nd Session – The Reliability of the Bible
3rd Session – The Resurrection of Jesus
Attend one, two, or all three sessions.
Registration is Free. Lunch will be provided.
To register go to: www.calvarybaptistaltoona.org/events
Or call 814-942-6541