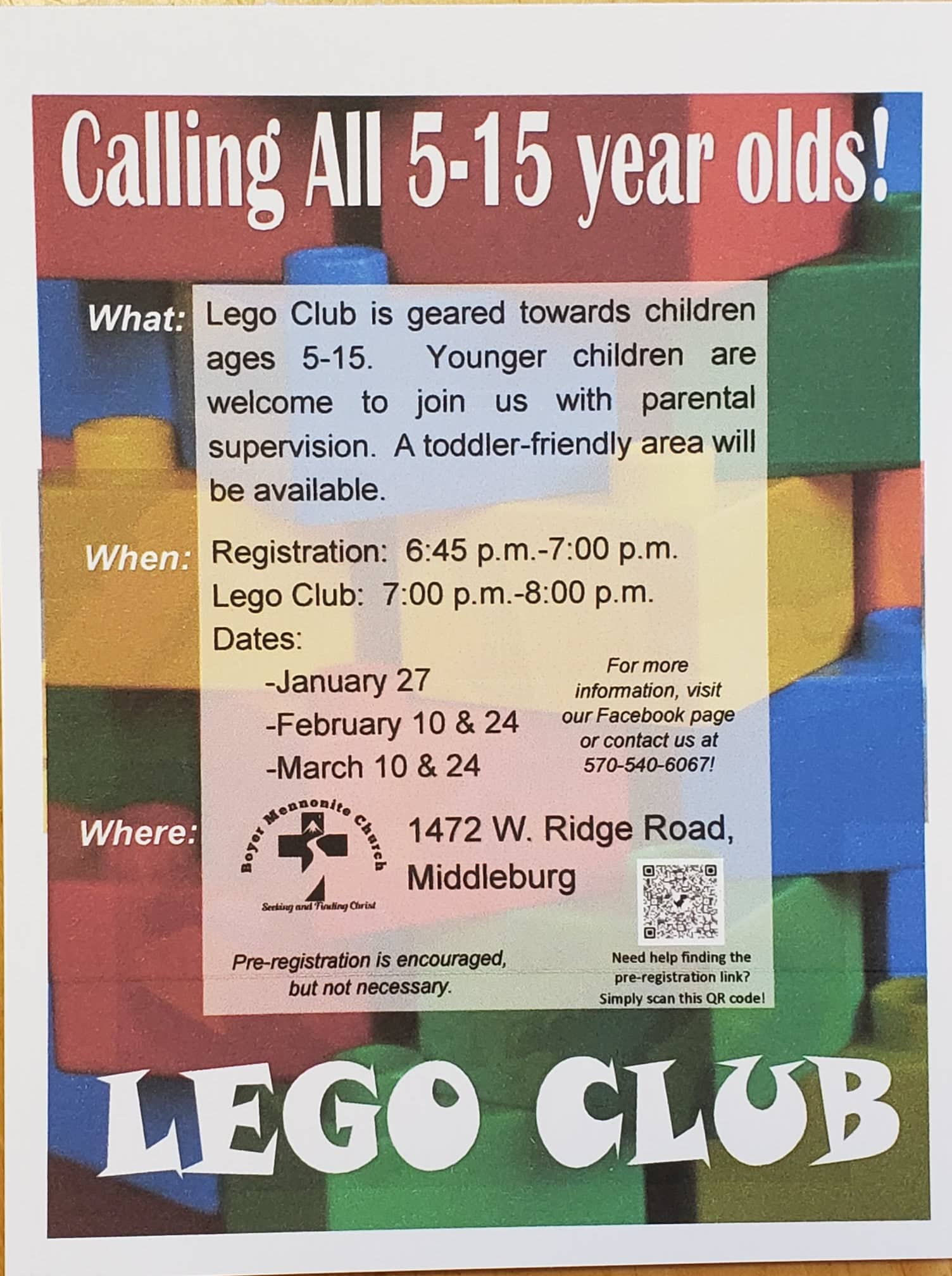 Lego Club
29
29 people viewed this event.
Boyer Mennonite Church, 1472 West Ridge Road, Middleburg, will be hosting a Lego Club on January 27th, February 10th & 24th, and March 10th & 24th. Lego Club is specifically geared towards children ages 5-15, but a toddler-friendly area will be available for younger children with parental supervision.
Registration (for those who have not pre-registered) will begin at 6:45 p.m. with the Lego Club beginning at 7:00 p.m. until 8:00 p.m.
Come join the fun!
***For updates or additional information check the Boyer Mennonite Church Facebook page or call 570-540-6067.***